Working from home efficiently, Lesson 1: Organizing your workplace
It took a Corona virus to start working from home! This is a turning point.
I have been working for years to help employees, teams and companies work more efficiently in their traditional working environment (in the office, working together, working on the road, working remotely…). Whether working alone or working together, working efficiently is where productivity, service quality and well-being are developed. I am the author of several books on work efficiency, including the latest book "Just Do It! Put PEP into your life and work".
In the current situation there is social upheaval, a revolution in working life. It is clear that from now on working life will be very different for many people. I would like to share a few tips and tricks with you to help you with this transition to effective remote working.
Have fun reading.
Bruno Savoyat, author of "Just Do It!" the PEP book on personal efficiency.
How can you work from home efficiently?
Companies and their employees have had to change their working methods immediately and radically. This is an unprecedented situation. Few companies were ready for such a major reorganization. How can you come up with an adequate new strategy as quickly as possible to change course? How do you ensure that the company keeps its head above water, or can increase production so high that it can meet the enormous increased demand?
How do you organize yourself now that you are facing the Covid-19 crisis? Is the crisis plan already written (rarely), or (which is more common) are you forced into an improvised response in the heat of the moment, while everyone is working at home?
Some of you already had experience working from home every now and then, others not. The virus is now accelerating a way of working that was still frightening for some companies. Many employees are not yet properly prepared.
Even though working from home is a must in this extraordinary situation, it is often not yet under the best technical and human conditions. For many of you, working from home all at once is without preparation and without instructions on "how working from home works".
You currently have no choice. Your employer has no choice. You have to work from home. It's force majeure. You suddenly find yourself in a forced work situation. How do you stay efficient? How do you organize yourself at home? How do you keep your productivity up, while you have your kids running around at home? How do you stay connected to your team? How can we work together without being together? How can you brainstorm as a team while at home?
It is imperative to find joint solutions very quickly to guarantee an optimal relationship with the customer and ditto customer service. And to obtain the best service with a minimum of time and effort.
Some tips and advice to master working from home in 5 lessons.
Lesson 1 – Organizing your workspace to work from home efficiently

Lesson 2 – Organizing your working time to be able to work from home effectively

Lesson 3 – Organizing communication with the team to be able to work from home effectively

Lesson 4 – Organizing small rituals to make working from home a good experience

Lesson 5 – Reinventing the present to be better equipped for the future
Lesson 1 – Organizing your workspace to work from home effectively
Why?
For your own well-being and to create the optimal conditions so that you can concentrate. 
How can you do this?
Even though you could theoretically work from home from anywhere: in bed, in the kitchen, in the garden, in front of the TV, in the middle of your kids … there are still agreements to be made to work more productively and more relaxed from home.
Create a place where you can concentrate and adopt a professional attitude.
Create your optimal home workplace.
How do you do that?
– If you have a special workspace at home, it will be much easier. You may have already created the best working conditions there with your equipment and documents. This way you are immediately operational, without wasting time.
– Otherwise, find a special work space in a quiet room. A clean, empty table. A comfortable chair. A minimum of ergonomics: good light, a screen that is not in front of a window to protect your eyes from too much brightness contrast …
What you want to avoid is an installation in a room with poor acoustics (kitchen with hard surfaces that make echoes …).
 On the table only what you need now and not what you do not currently use at hand.
– If there are other people in the house, explain that you will be working until a certain time. Close the door.
– What about your digital space? Make it as functional as possible.
– Make the most of your space. Read in "Just Do It!" Chapter 4, pages 89-107 "Organize your space and information to be more productive".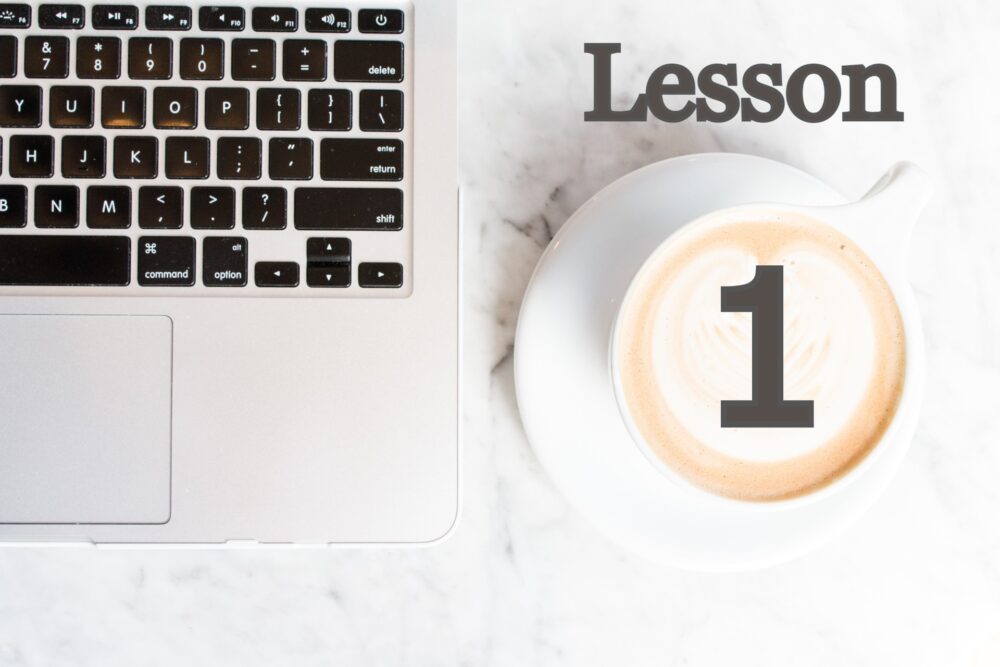 PEP® is a registered trademark, owned and licensed by IBT Europe BV.