Whether the participants come from the same department or are multidisciplinary, the type of work they do, their experience as well as organizational factors are all taken into account during the training, but certain aspects will always remain the same: PEP® is implemented over time with a combination of theory and application. This is how humans learn and adopt to change.
PEP® works because it focuses on basic principles on how to become more efficient, as defined in the following three pillars: Habits, the ingrained routine actions done in executing one's work, Systems, the tools used to get one's work done, and Planning, looking ahead to predict what needs to be done and when. These pillars overlap and reinforce each other, so that when all are aligned one's productivity increases while one's susceptibility to stress decreases. The implementation of the 3 pillars is done according to the needs of the individual. This makes PEP® a truly personal efficiency program which someone can make their own.
No improvement process works unless you first understand what needs improving and why. PEP® always begins with an analysis of just how efficient people are. Participants begin by filling in our proprietary Personal Work Profile which gives insight into how they deal with their work.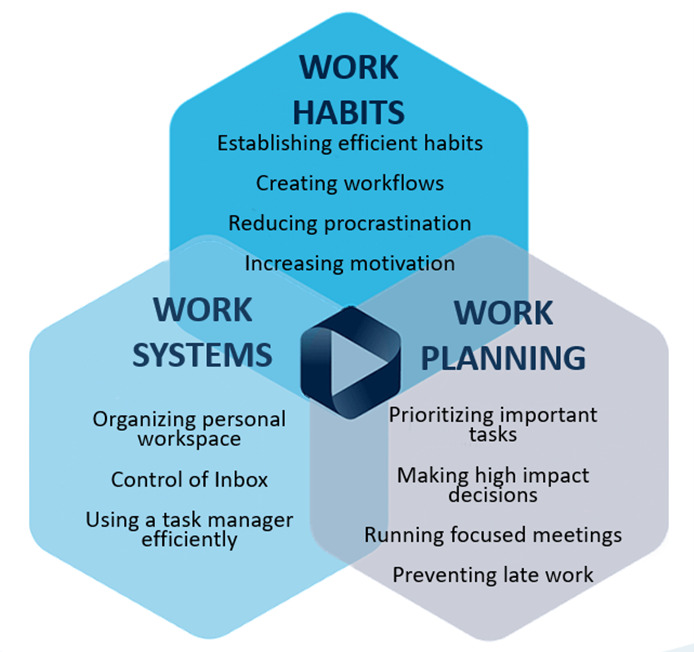 This allows the PEP® coach, together with the participant, to identify area that need to be improved. This gives a baseline which is used to measure the amount of time a participant has gained after completing the program.
This data is private and not disclosed to anyone but the PEP® Coach and the participant; management only sees an aggregation of the participant group's progress and uses that to assess the effectiveness of the program.
Book a free PEP® talk to discuss how your organization can experience the
Personal Efficiency Program.